L/S Series Portable Mixers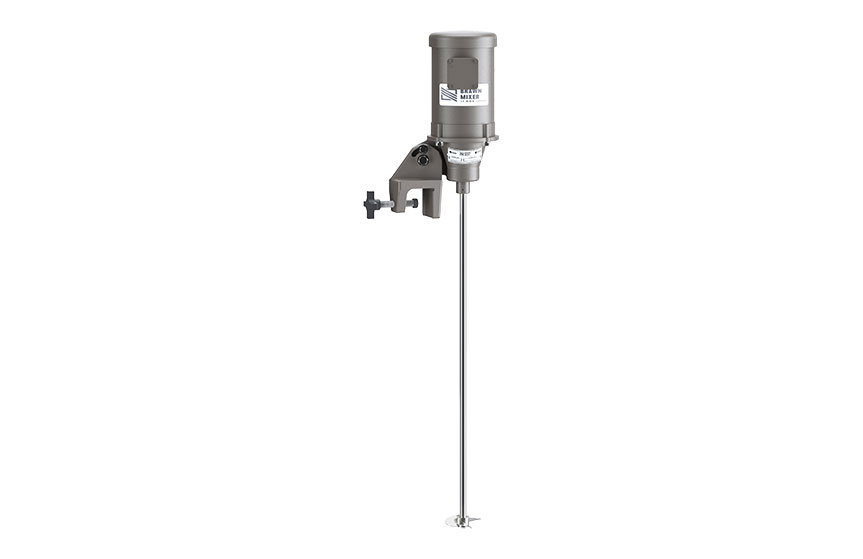 Direct drive, adjustable clamp mount.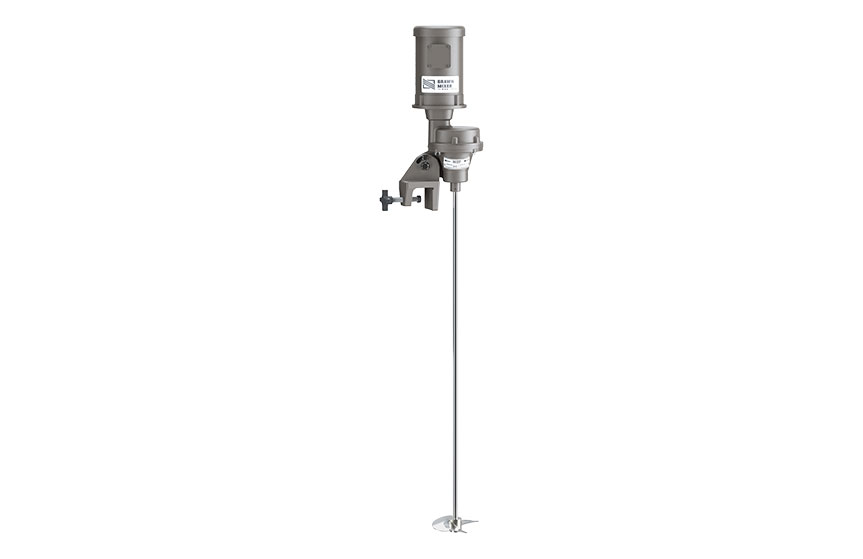 Gear drive, adjustable clamp mount.

Brawn L and S series mixers are an economical solution for small volume applications. Additional bearing support in the S series provides longer life and additional versatility. These mixers are designed for use with water or water-like fluids in tank sizes up to 500 gallons.
Motors are supplied in either ⅓ HP single or 3-phase models, with air and variable speed options also available. Handles are included on L and S series mixers for easy re-positioning.
Mixer Configuration Options
---
Mounts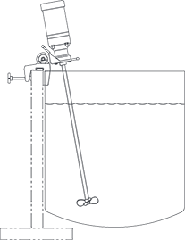 Open Tank
Clamp/adjustable beam mount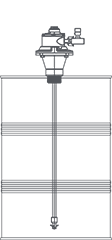 Closed Tank
Intermediate Bulk Container (IBC) tote cap and bridge mounts
2" NPT Bung mount
---
Drives

Direct Drive
Gear Drive
---
Motors

Electric Motor
⅓ HP, 1750 rpm TEFC motors. Available in single or three-phase.
IEC and DC motors are available upon request.

Air Motor
---
Impellers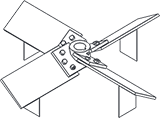 Square Pitch Prop
Standard for direct drive mixers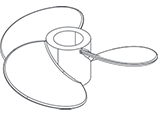 Steep Pitch Prop
Standard for gear drive mixers
---
---
Tanks
Tank design is rarely considered with the mixer in mind. However, process effectiveness is increased when both are done concurrently due to efficiencies gained as a result of optimizing both mixer and tank. Brawn can bring these design processes together with an in-house applications team that will develop the optimal tank and mixer solution, and deliver a process-ready unit directly to customer operations.
---
Custom Mixing Solutions
For many applications, process requirements demand more than just a mixer. For validation in hygienic operations, additional documentation is required to establish quality and output capabilities. For organizations with a high degree of process automation, system integration and comprehensive controls packages may be necessary. Or, for pilot and bench systems, design needs to incorporate whole-line process operations for scale-up. In each case, Brawn has the expertise and in-house capabilities to address these requirements and develop a completely custom mixing solution.
Support
Visit our L/S series support page for documentation, recommended spare parts, and other resources.